Steakstones Client Case Study
Increased Click Through Rate by 500%
Decreased Search Campaigns Cost of Conversion by 75%
Increased Conversions by 100%
"Damien has shown a thorough understanding of our brief and an ability to deliver results for our Adwords campaigns across multiple territories aligned with our wider digital strategy. We hope to continue this success for some time to come."
Nick Metcalf, Founder
SteakStones
www.steakstones.com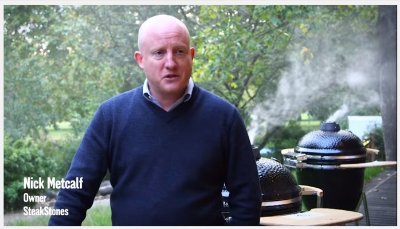 STEAKSTONES WORK WITH DAMIEN
SteakStones chose to work with Damien after frustration at the lack of understanding of several previous agencies to the unique challenges and opportunities that the company faced. Damien was quick to grasp the objectives and deliver on the desired outcomes within a wider understanding of the company's online objectives.
Build on previous successful Ad campaigns to develop location specific campaigns reflecting different market challenges

Minimise adspend whilst optimising engagement in each geography

Re-launch shopping ad campaigns to attract direct sales

Improve conversion rates across all sites through understanding of analytics and ad performance

Ultimately increase global online sales through direct channels
THE WORLD'S LEADING HOT STONE COOKING COMPANY
SteakStones manufacture and sell innovative Hot Stone Cooking Products to both the Home and Commercial markets and took the decision in 2016 to split their website into location specific sites serving their main markets of UK, US, EU and Australia. With the specific outcome of ensuring ad spend was minimised and focus was put into the most lucrative areas, SteakStones began working with Damien in June 2017 and have seen pleasing results over the first few months of our work together.